Hey lads. This bike has appeared on a secondhand site in CPH. Do any of you know what the heck it is? And whether it's even a real Pina? I can't seem to find any information on it anywhere..
Thanks!
//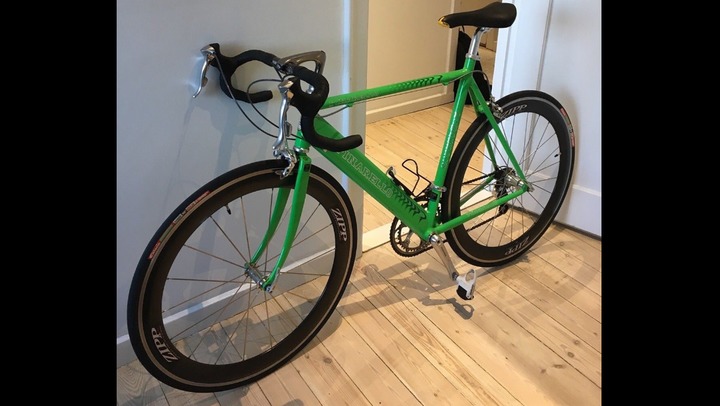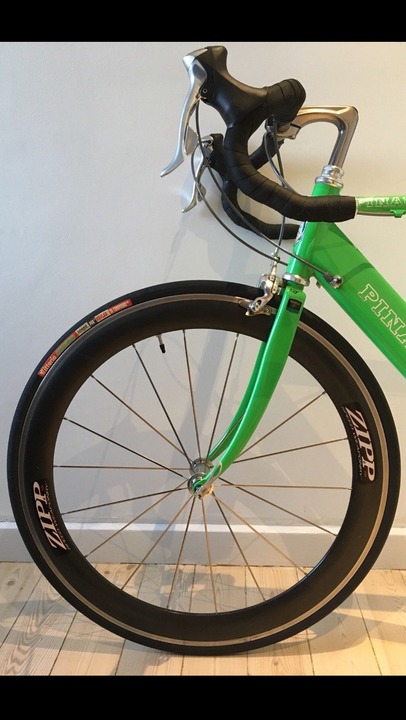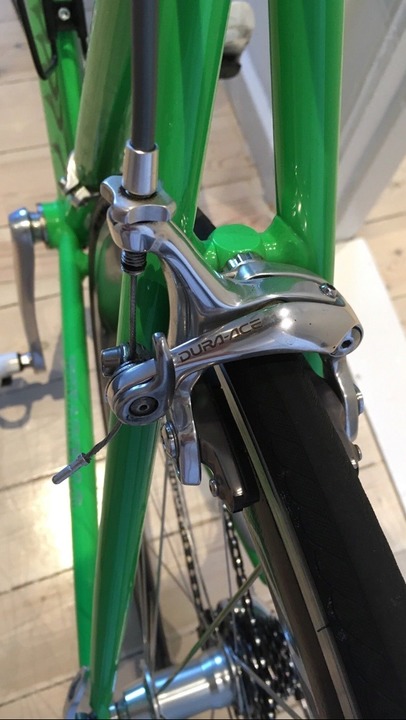 September 18, 2018 08:05 AM
September 18, 2018 01:51 PM
hey karl, well from a quick look, looks like its a late 90s Pinarello TT bike, but looks like its been repsrayed and restickered.
the overall design and shaping looks a lot like the pinarello alu tt frames...
you can see an ex pro team telekom one here
http://campafreak.blogspot.com/2009/02/jan-ullrich-pinarello-1996-till-1998.html
there was one size 52 for sale on ebay before in the more classic paint job !
In short it sure looks like a real one, but go see it in person and check the usual details to make sure ! But judging by the fork, its real, just been repsrayed !
September 19, 2018 12:52 PM
Thank you very much guys! I agree on the finish part - an original paintjob would never have all those P's fading along the top and downtube...

The asking price is 780USD - the Dura-Ace groupset is in quite good condition, and the Zipp's are included too... Do you think it is a reasonable range? Excuse my ignorance, I know nothing about road bikes.


September 19, 2018 06:52 PM
DA 7700 and Zipps included? Yes, that's a fair price. Provided everything is in shape and functional.
September 20, 2018 12:16 AM
well i would say that if the groupset is complete and works, that the wheels are in good condition, then yes its not a bad price, but for me personally i would negotiate a lower price, just because the paint is not original... But definatley worth the price !
September 20, 2018 11:02 AM
Been meaning to get a road bike with good Shimano groupo for a long time now, but never had the money for it and now most of the shops I liked are gone. Not looking to spend over $2,000.00 but if that's the case then.. *Shrugs*
run 3
free online