Some say it's the perfect marriage... What say you? Post pictures of your perfect marriages...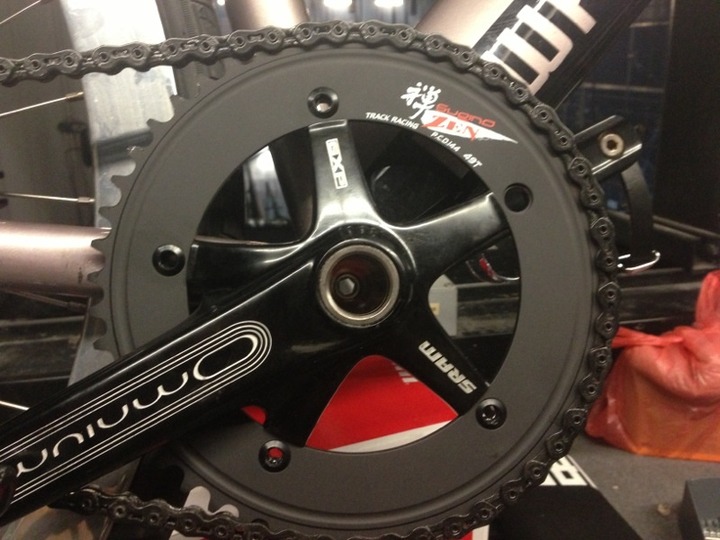 January 12, 2013 01:12 PM
It is pretty sexy.
January 12, 2013 03:05 PM
Picture above is mine but this silver one is dope as well...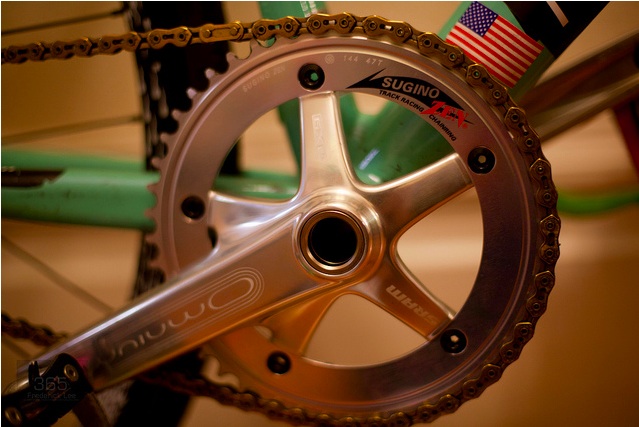 January 12, 2013 03:44 PM
The combo looks really really nice, but I'd rather have a Zen on 75's. Probably cause I already have 75's haha. If I didn't, I'd probably get that combo
January 12, 2013 07:12 PM
They look dope, but I'm with richardg. I ride 75's with a Zen so I'm also partial....
January 12, 2013 11:10 PM
.
January 13, 2013 07:16 AM
I think the cranksets would look better if the chain rings would be positioned correctly (cranks horizontal with chain ring logo positioned horizontal as well).
...just so it reads/lines up.
January 13, 2013 06:30 PM
Even more perfect marriage; omniums, zen, chris king bb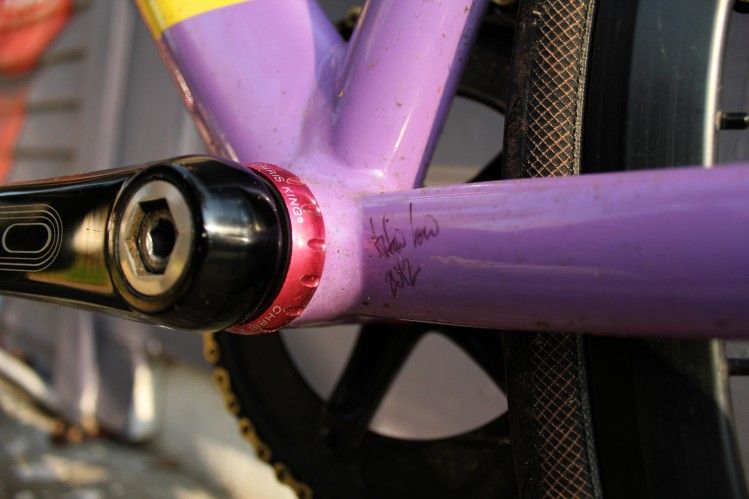 January 14, 2013 04:26 AM
That Chris King does the job! Anyone tried the omniums with the sram ceramic bearings?
January 14, 2013 07:46 AM
dont think you'd notice much difference in performance. looks blinging though
January 14, 2013 12:08 PM
Chris king *drool face*
January 14, 2013 11:51 PM
ceramic bearings are for kooks!
January 15, 2013 06:26 AM
This is the chris king ceramic. Feels great
January 16, 2013 12:57 AM
Even better GXP BB than Chris King, Hawk Racing.
And that's coming from someone who loves Chris King.
February 6, 2013 05:42 PM
I prefer DuraZen :p

February 6, 2013 07:08 PM
I really like Dura Ace aswell, Really do, but I'm a big fan of GXP, BB30, etc when it comes to modern drivetrain systems (:

Gon' get me some Rotor 3D+ for both my road and track bike though.
February 6, 2013 10:59 PM
No one said you have to use an ancient bottom bracket with Dura Ace bud ;)
February 7, 2013 09:20 AM
Exactly. No one ever said that. You're supposed to use either the DA square taper bb or the DA 7710 octalink bb. If you use anything else you can really damage the spindle inserts on the arms and/or the spindle itself. Sure people do like to use Phil Wood and other stuff nowadays but that's not very smart. Each company makes their products to be specifically to be used with only their products. Its not being innovative, its being ignorant and negligent when you "mickey mouse" things. Just sayin'
February 7, 2013 03:59 PM
The square taper hasn't needed to evolve, sure you can go out and spend $600 for a Rotor 3D track crankset, but why not stick to good old-fashioned square taper technology that you don't have to spend a fortune on, and works just as well?
February 7, 2013 07:19 PM
Also, I don't see how you can possibly damage the spindle inserts by using square taper bottom brackets made by Phil Wood...
February 7, 2013 07:20 PM
Once again, I haven't said anything against square taper man.
Square taper is perfectly fine. Anyone can ride whatever they like, I mean there are preferemces and opinions.

Then again, I like efficienct products.
I'm not into weight whatsoever when it comes into cycling, what is most important to me is Stiffness and Aerodynamics.

NOW, going back to the whole bb system, we don't see BB30 or any of those systems for track bikes. The most advanced system we see is an outboard bb like GXP that SRAM invented.
If I'm going to be pushing power through a drivetrain set up, I want every watt being exerted to be used as efficiently as possible. Then again, this does not determine whatsoever in anyway that you will be any stronger or faster than amother rider.
February 7, 2013 07:27 PM
Don't take my word for it about using a different bb like Phil Wood etc. for any kind of crankset.

This is what companies do. They manufacture things and they make them certain with certain specifiations to fit a product perfectly.

Dura-Ace cranks have the narrowest q-factor, therefore installing these with some other bb can possibly damage the spindle/spindle socket of the crank arms.
You wouldn't allow the spindle to correctly sit inside or even reach as far as it might want to.


But anyway who cares. If you have money and you want to fuck your shit up by "mickey mousing" things then be my guest. I'm just here to give help out, not to give out any bad advice or put anyone down. If I didn't care about riders' safety/products safety I wouldn't be responding on these threads.

February 7, 2013 07:36 PM
Ya know what, you're right, I don't say that very often. I just did a bit more reading and it looks like the Giga-X-Pipe design is superior to square taper bottom brackets.
February 7, 2013 07:42 PM
All about that OmniOlympicZen
February 11, 2013 02:58 PM
Aha the Olympic shimano chainring alone would cost about the same or even more than Sugino 75s on Zen chainring xD
February 11, 2013 05:31 PM
Replies aren't allowed because this topic is closed.