Hello guys,
i'm selling the frame with headset (Cane Creek), and Campagnolo Record BB and Crankset.
i'm located in Japan and willing to ship at buyers expense.
For the payment method, that might be a problem since i don't have paypal account or credit cards. it would be great if buyer can do a transaction to my Japanese bank account (i don't really know if this a good idea or not so please tell me if you have any idea on that)
i'm selling because i need some money asap and couldn't find any other way around.
Frame condition:
have some stickers to cover small scratches but overall still in good condition
the crankset is in near mint condition imo
please give email if you want closeup pictures
Price: asking for 100000yen if possible and i will include some other parts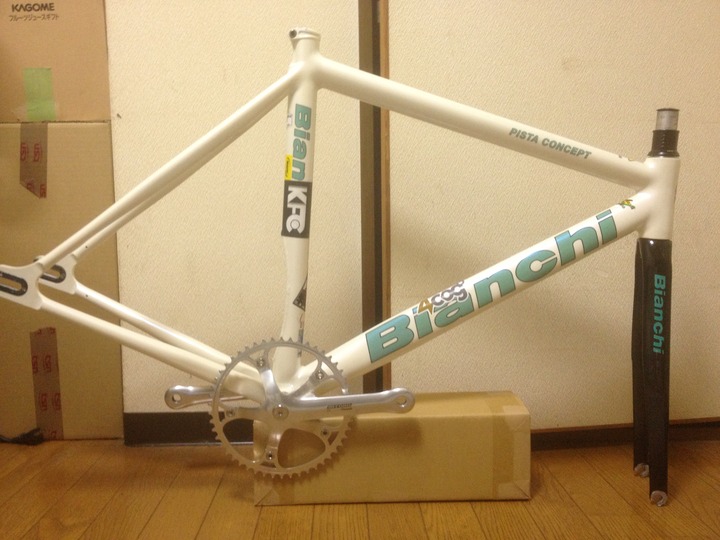 http://www.pedalroom.com/bike/2009-pista-concept-2797
dont mean to be "that guy," but...
if you're planning on actually getting this sold, you should drop your price considerably and get a paypal account. i'm sure nobody feels secure with sending money to your account without some type of insurance.
and according to the internets, your price in USD comes out to almost $1300. WHAT
thank you for your opinion,
actually i managed to get paypal account but at the moment i couldn't link my japanese bank account to the paypal account for withdrawal and its giving me headache figuring that problem.
i do think the price is high,but that is only what i'm asking,because i would also like to see any reasonable offers from anyone who want to negotiate.
it is negotiable.
Replies aren't allowed because this topic is closed.