I'm selling my 2015 Jamis Sonik that I scooped new late December of 2017. I immediately took off all of the stock components and swapped them with my own. I still have them all so if you're interested in a complete I can put everything back on there for you. It's a 48cm frame, the tiniest size they offer. The only signs of use are marks on the dropouts, seatpost, and some light scuffs on the head tube from a feed bag. The seatpost was shortened allowing a max BB to saddle rail of 65cm. Just to recap, this is just for the frame, fork, headset, seatpost. And if you're interested In a complete, I can put all the stock parts back on. $350 for the frameset, and $575 for the complete. If you're a shorty looking for a unique track frame that's super stiff, send me a message! Located in Virginia, willing to ship within the continental US (possibly international) via Bikeflights. Buyer pays all shipping costs.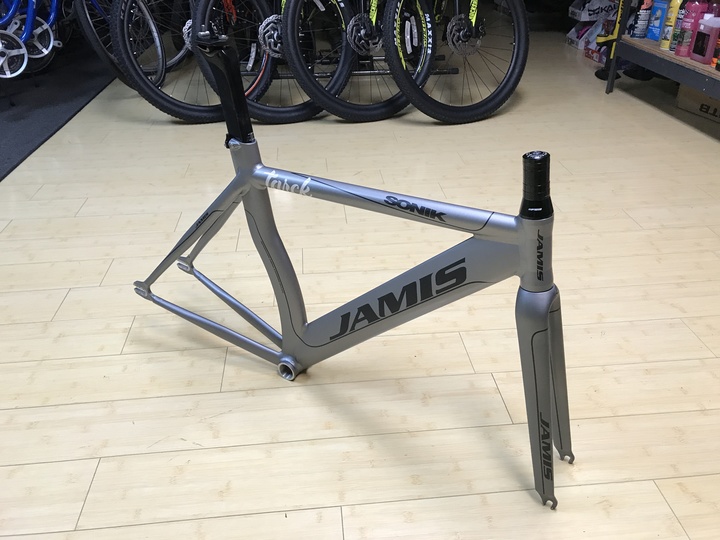 Hi, is this frame still available? If it is can you let me know the measurement of the top tube ,thank you very much
Replies aren't allowed because this topic is closed.