Sup.
Selling my Surly steamroller. Great ride, fits up to 38c tires but you could probably push it to 40c's or run 650b's to fit a larger tire.
What can I say, it's a Surly. Tough as nails, versatile and fun to ride.
Here's a few more specs.
Steel frame 53cm with about 2" left of space on the fork.
Thomson seatpost
Thomson bars
Generic stem (sold the Thomson one pictured)
Sugino Messenger cranks
Ritchey headset
Specialized Henge Expert saddle
State Co. wheels (smooth) with 32c Gravel King's that are about 2 months old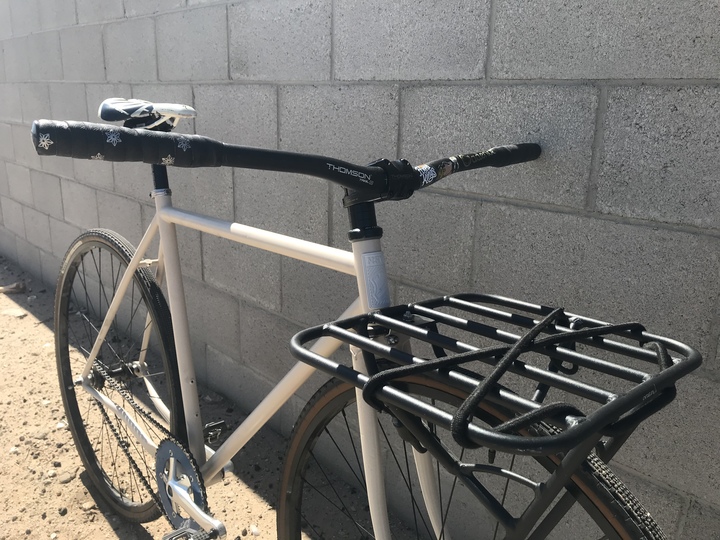 HHK chain
No pedals
If you pick up you can have the rack. Can't ship it, too much.
Additional deets: recently painted an almond tan color but it's not a great paint job by any means. Has a very very tiny very shallow ding on top tube that I almost covered with some JB weld stuff but it wasn't worth the work. Can't really see it but it's there.
In all, it's a solid bike.
Buyer pays shipping. I can ship through bike flights or Fedex. Let me know.
It's ready to rock and roll.
November 27, 2019 03:28 AM
Make offer
December 9, 2019 02:56 PM
December 17, 2019 11:45 AM