Selling a 58cm / Large Tarmac Expert carbon race frame set. The frame is in overall good used condition with a few nicks in the decals and paint throughout- notably on the letter "E" downtube, top tube, and chainstays near BB.
Other items to note. There is a bit of surface rust on the seatpost binder bolt head. And, the headset bearings are very rough and need to be replaced or overhauled. Order these bearings online or take to a Specialized dealer.
This frame has a standard English threaded bottom bracket shell (no press fit!!), drop in headset, seatpost wedge (for 27.2 seatpost, NOT included), 100/130 dropout spacing, and Zertz inserts in the frame and fork. Fork steerer is full carbon. Includes FSA headset.
Geometry as measured:
55cm seat tube center to top (compact frame)
56cm top tube actual (sloping)
58cm top tube effective (horizontal, approx.)
18cm head tube
Asking $600 OBO local pickup near Seattle, WA. Will pack and ship for +$50 in the USA.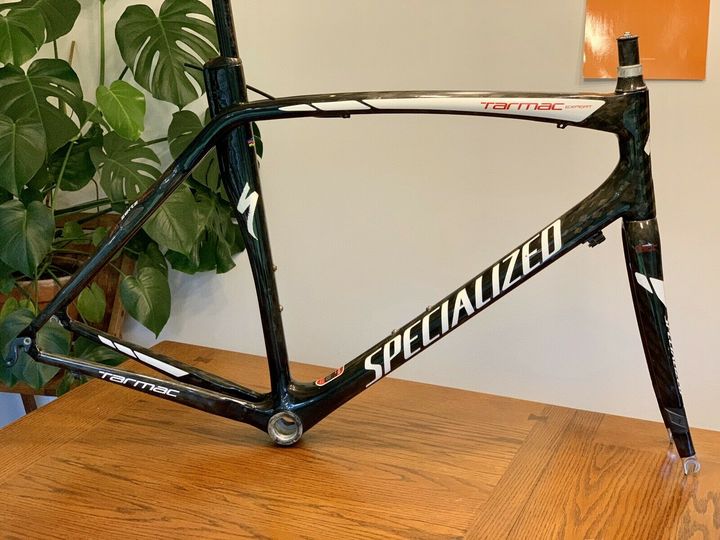 February 14, 2020 04:55 AM
Replies aren't allowed because this topic is closed.