Andy Gilmour custom 50 cm (BB to top of top tube) aluminum (heavy gauge) track bike. Never crashed. Frame only used on tracks. Very stiff.
Built in 2006, designed by Lionel Space. 53 cm top tube. 5.7 cm drop (wheel center to BB), 65.6 cm from BB to top of frame on seatpost, 75 cm from BB to top of saddle at seat post center line as pictured. 12.0 cm gradual flare integrated head tube at 74 degrees. 27.2 seatpost, 1 1/8 steering column.
Rare Oval Concepts T900 bladed fork, 35 mm rake, with drag reducing slots (cut to slammed stem position), UCI approved.
Ritchey WCS integrated headset and stem. FSA Gimondi black 175mm track cranks w. TA Specialties 50T ring and 130mm BCD. KMC Z510HX 1/8" chain.
Soma Fabrications Velodrama Tange steel track bars. Selle Italia SLK saddle on Easton carbon fiber seat post.
Velocity tubular wheelset with tubular good tires. Rear is loosing pressure in 6-8 hours. Some residual glue on the rim. Ideally tubulars should be reglued or replaced.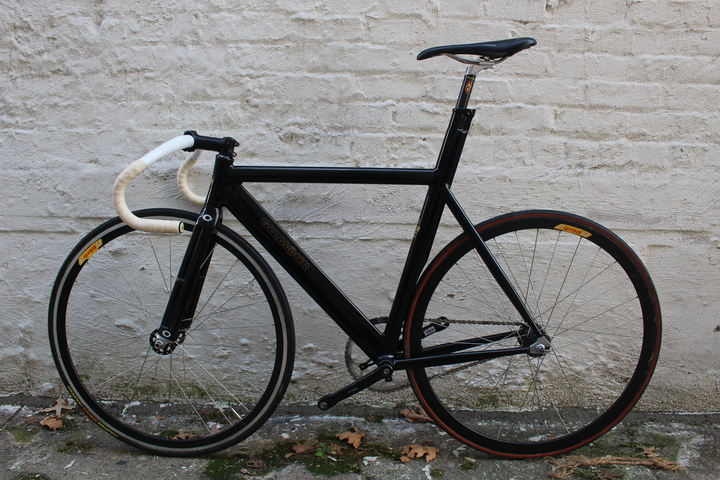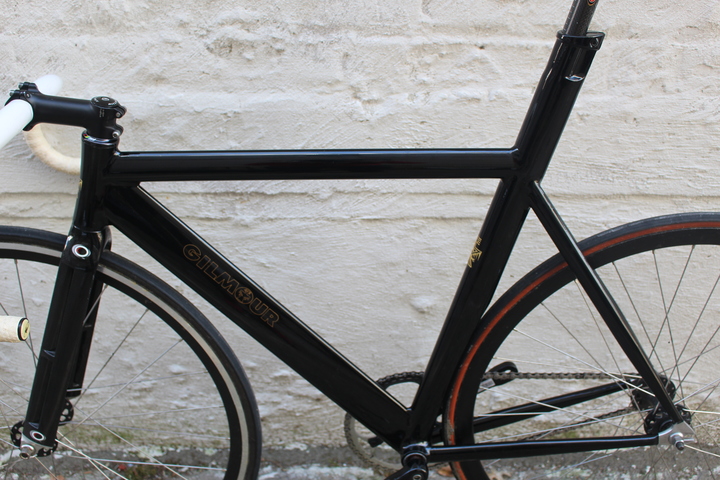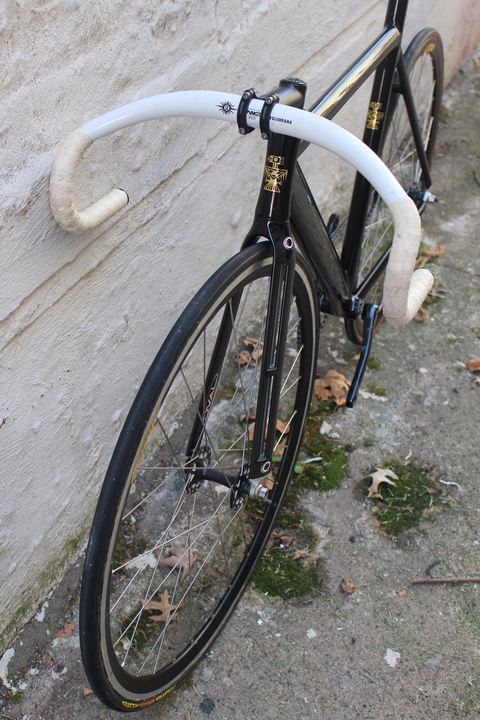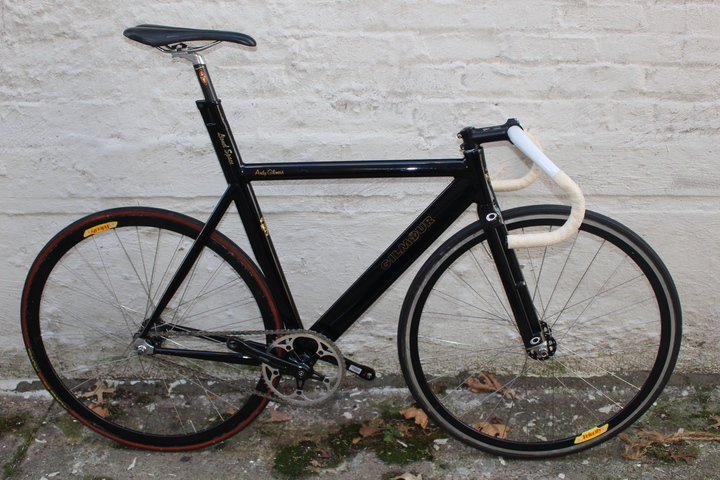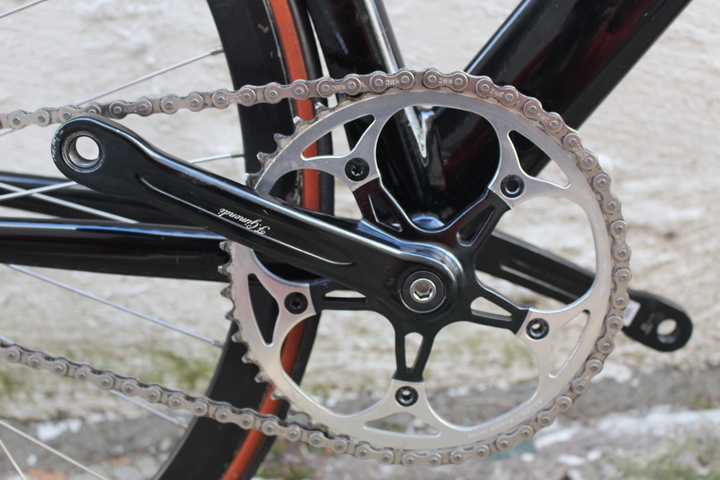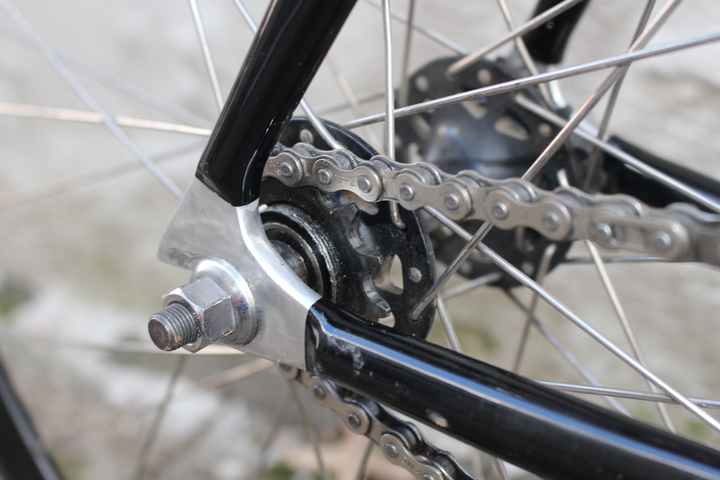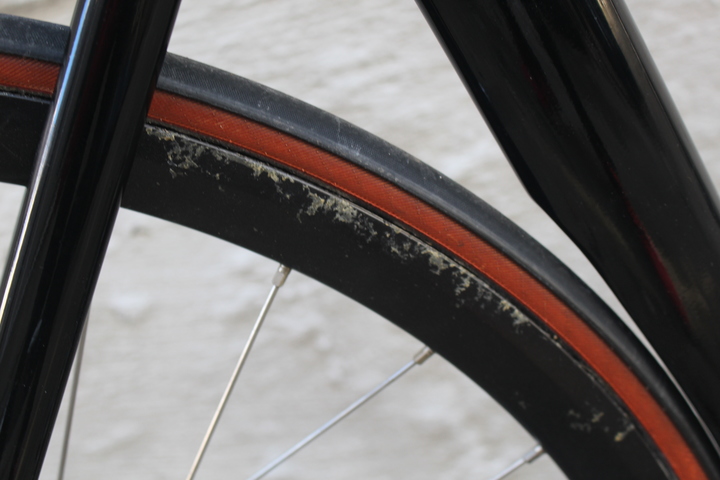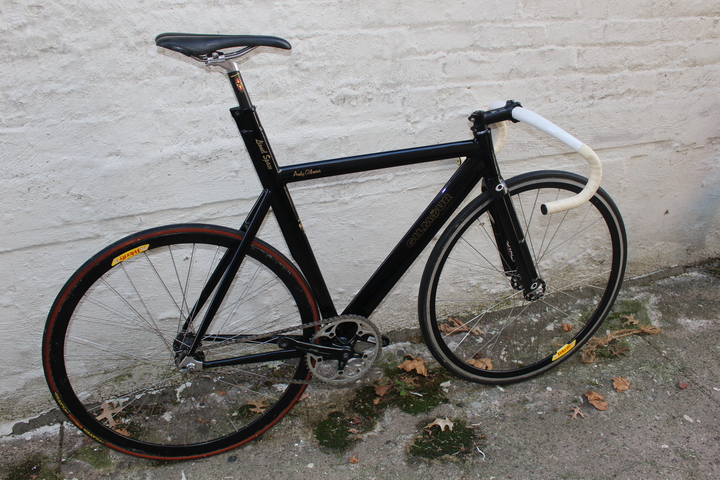 February 12, 2020 12:23 PM
The bikes are very nice and classy, I really like the share from you.
atari breakout
Replies aren't allowed because this topic is closed.