got several Bilenky frames:
1) big red:
Frame sizing:
Seat tube. 63.5 cm. C-C
Top tube. 61.5cm. C-C
Head tube 33cm E-E
Standover 37.75
Frame is built for 6'6"-7' rider.
$450
2) Blue
Frame size small ~51cm for 5'6-5'9 riders
Blue frame features Reynolds 531 tubing and 120mm rear campagnolo track dropouts/120mm spacing, but is otherwise a commuter/randonneur type frame for 700c wheels and canti brakes.
Frame features amazing stem, custom bilenky lugs and great vintage bars.
See my other bilenky frames.
$850
3) orange
Bilenky frame built for 650c wheels makes an amazing commuter/randonneur or touring bike
Top tube is 55cm ctc; seat tube is 52cm ctc and 55ctt.
frame built with a mix of columbus and reynolds tubing. Racks are built as part of original design.
Frame is structurally sound, with minor rasch near bb shell from chain. Frame definitely need a good cleaning.
$850
4) travel Bike with S&S couplers
The frame dimensions are - Effective top tube 21 1/2"; Seat tube 17"; Down tube 23 1/2"
Comes with mtb gearing and is good fro long hauls. Comes with Suitcase for airline travel.
$750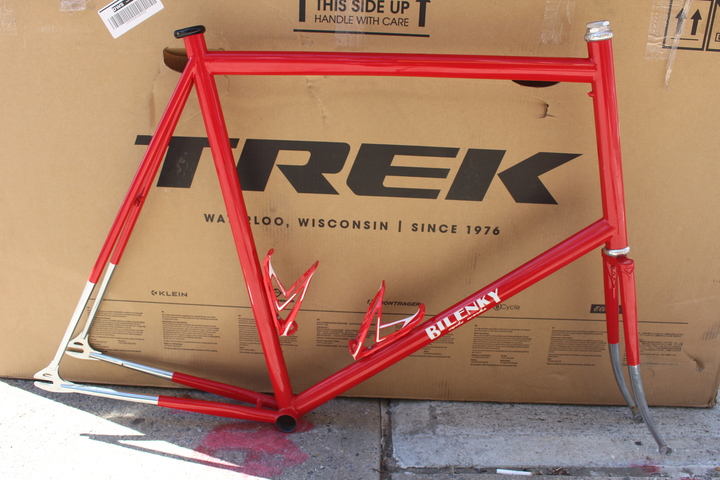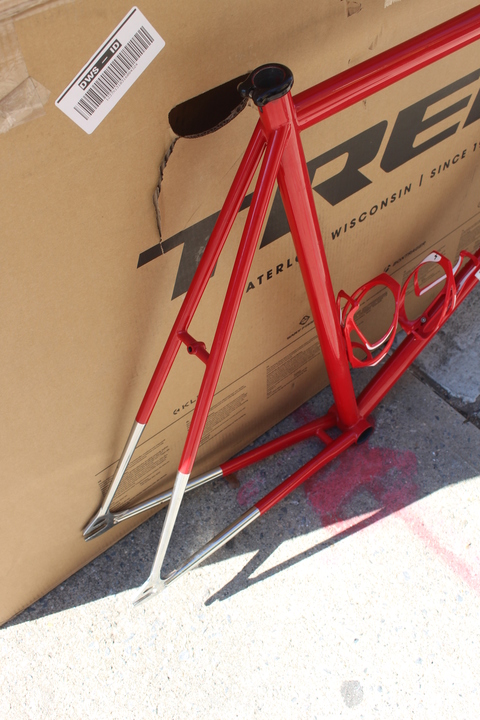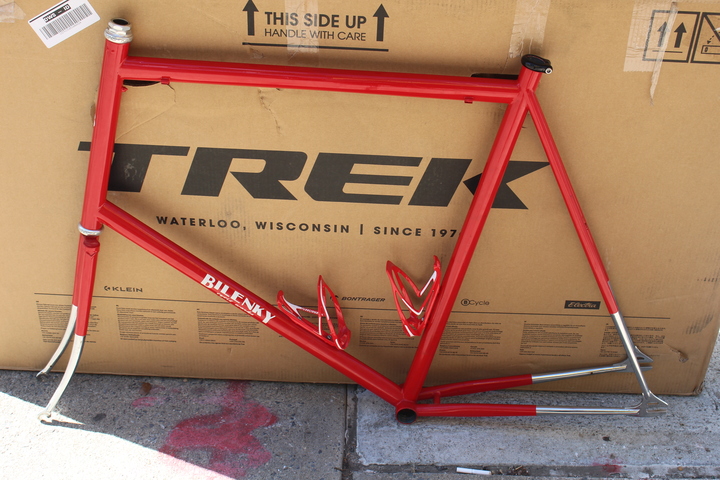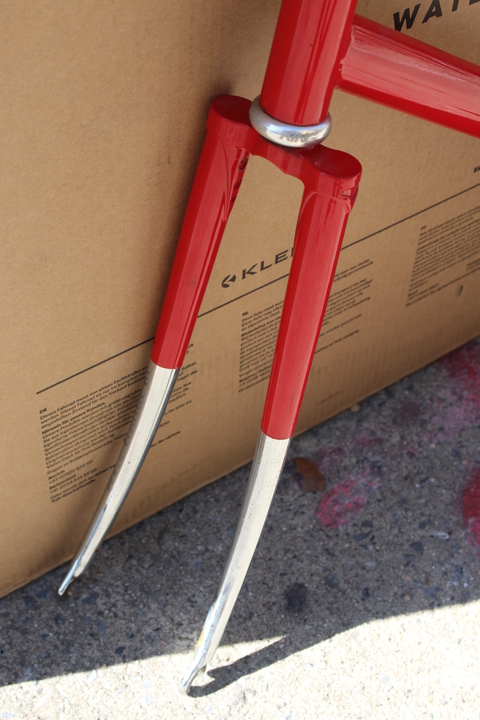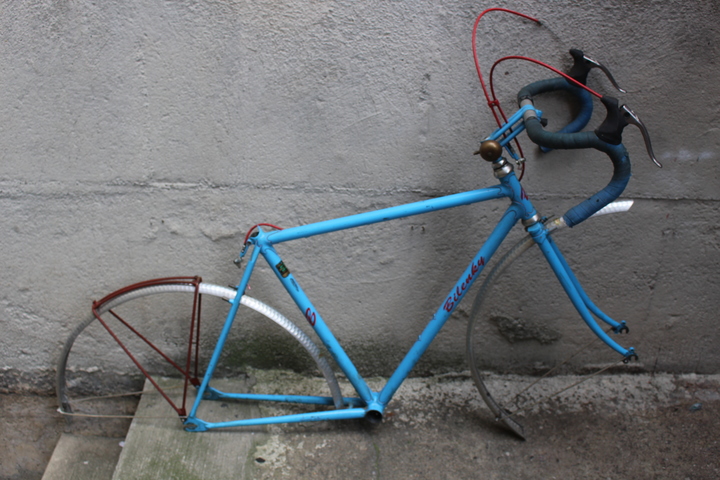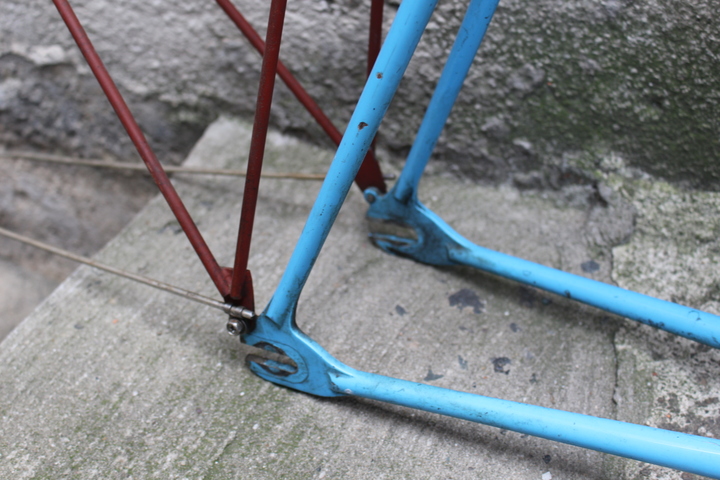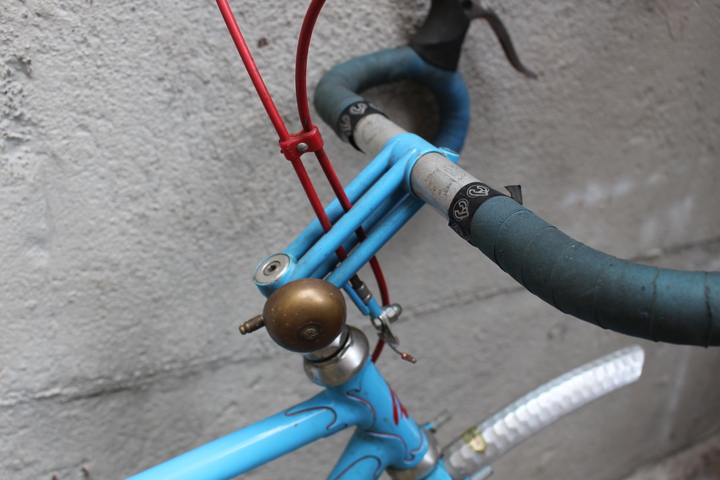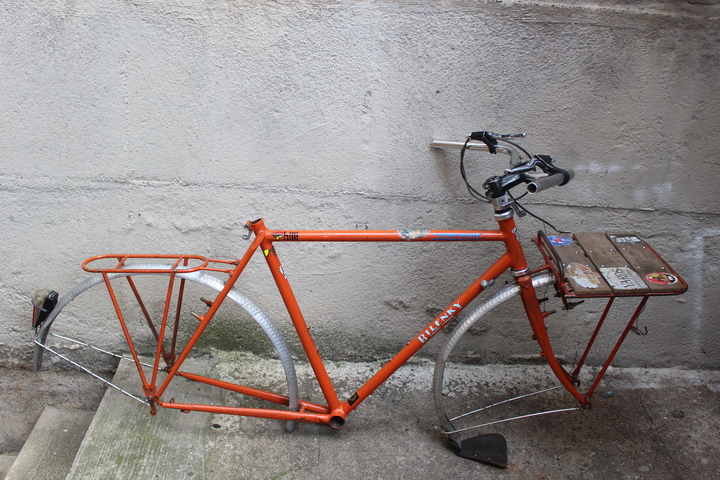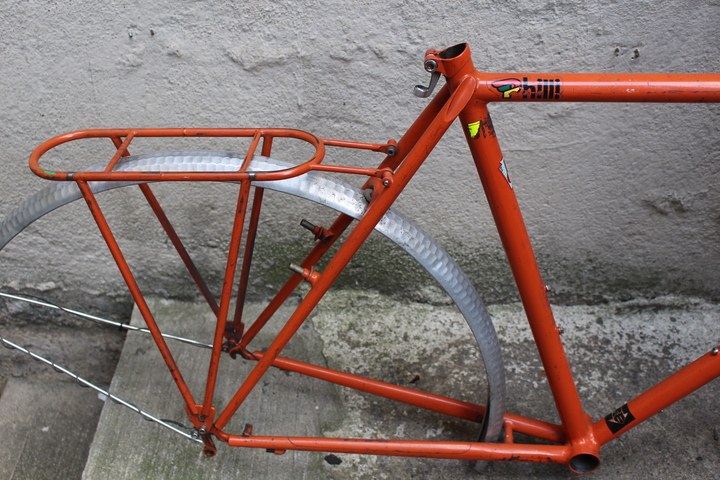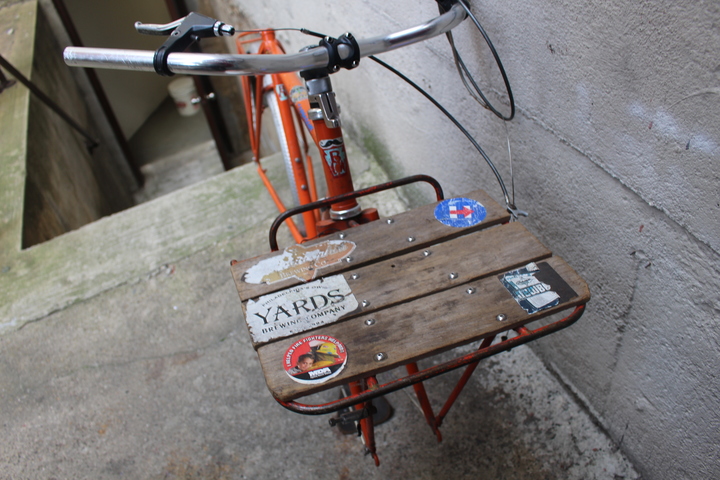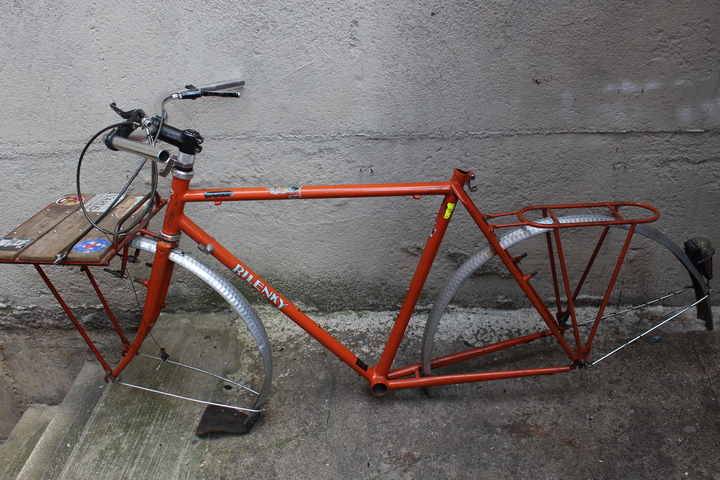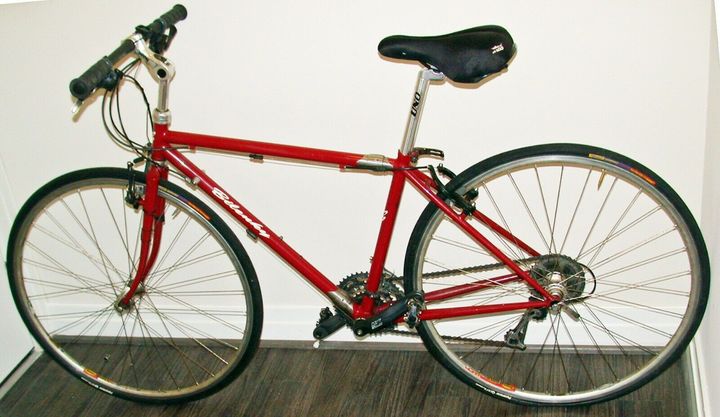 bump for big red and blue
whats the tubing on big red?
also does it come with headset? and that orange bilenky...did it belong to Dailey?
I'm not really sure what the tubing is on the red frame. tubes are not absolutely round - part of down and top tube are ovalized. Yes, Chris King headset is included. The orange one used to belong to Simon who worked for Bilenky.