Nice lightweight late-90s / early-2000s Specialized Stumpjumper frame for sale. Lightweight M2 6061 aluminum alloy. There are plenty of scuffs and paint dings throughout, but no dents or cracks. Ready to build up into a rider! Neat details throughout, including the Specialized "S" logo on the dropouts and head tube gusset.
Stamped as a "Large" inside the NDS dropout but fits like more of a traditional Medium.
17" seat tube center to top
21.75" top tube actual (sloping)
23" approximate effective top tube (horizontal)
4.25" head tube
26" wheel, v brake only, 135mm rear spacing, takes 30.9mm seatpost, takes 1-1/8" straight headset. Blue metallic sparkle paint. Includes seatpost clamp. Made in USA!!
Asking $200 OBO local pickup near Seattle, WA. Or +$50 shipped in the USA, tracked and insured.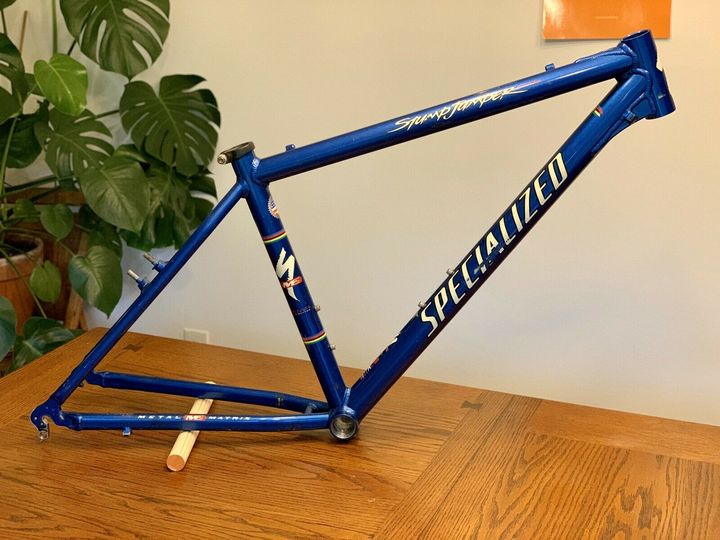 February 14, 2020 05:03 AM
$125 OBO and can come up with a package deal if you parts!!
Replies aren't allowed because this topic is closed.