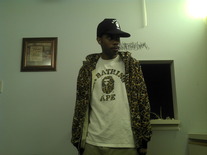 Joined:
Location: Sewell, New Jersey
1 forum post
1 bike
Website: http://www.facebook.com/BapeInWarmWater...
My name is Fred I'm looking for fixed gear riders to socialize with in the southern New Jersey area and in Philadelphia. Hmu i'm always down for rides, parties, concerts, and racing events. Also looking for a track bike frame for cheap so I can start a build.
BapeInWarmWater's Favorites
Current Bikes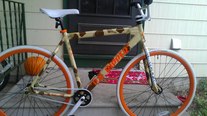 SE x Crooks N Castles PK Ripper Fixed