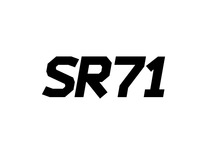 Joined:
0 bikes
Website: http://sr71run.tumblr.com
SR-71 Blackbird was the fastest military jet of cold war era. Designed for Mach3+ speed was unreachable for any anti-aircraft missile system (SAM) for almost 30 years.
SR71 is a site about speed, beauty of machines, ride on edge and a fixed life. Join and enjoy Fixed Gear Blitzkrieg!
Bikes
sr71 hasn't added any bikes yet.