for sale frameset Colnago Esamexico pista FCI n.011 - mid 1980 size 55x55 in good condition, columbus gilco tubing SL.
The frameset was found in Italy by myself and it was only been ridden in the velodrome. Structure, chrome and dropouts are in very good condition, but frame has few paint chips. NO DENTS at all.
Frameset only
USD 950 ~ EUR 800 ~ GBP 715
FREE worldwide shipping
Paypal only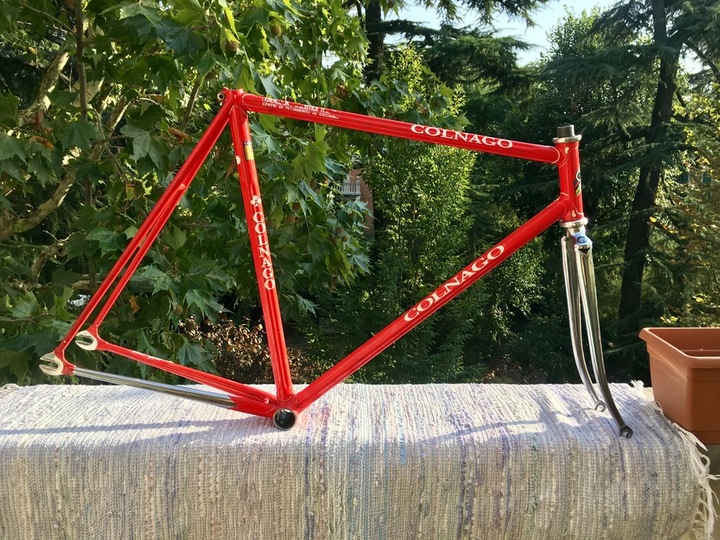 quanto sei alto te? Per 1,85 secondo te può andare?
Hi! Is it still available?
@ryan_hung Yes still available
Replies aren't allowed because this topic is closed.