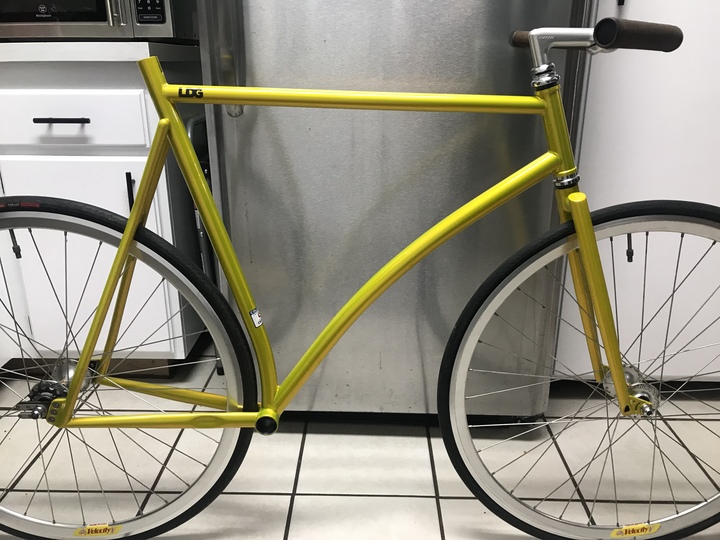 57cm LDG "pursuit" mk2 fixed gear frameset.
Frame fork headset(not pressed in frame yet)
$300 takes the frameset!
Wheels, stem, bars not included!
Shipping available!
Possibly able to get you a smaller size!





November 17, 2019 10:09 PM
Man, I love this frameset and I'm interested. I just can't find a geometry chart to see if it really is up my alley for how it rides or not... do you know anything about how it rides, geometry? I couldn't dig one up from LDG website
November 26, 2019 08:37 PM
Replies aren't allowed because this topic is closed.