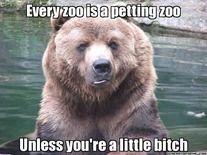 Joined:
Location: Washington, DC
2 forum posts
1 bike
Live in DC, a city that is getting better and better to ride in. I hadn't ridden a bike since I was 16 and come a couple of years ago sold my car got on a fixed gear bicycle and never looked back. Now I constantly have a project going on be it a new build or restore. I became an addict of bicycles.

All I wanna do is ride all the time.

Also, lots of beer and jameson.
usman's Favorites
Current Bikes